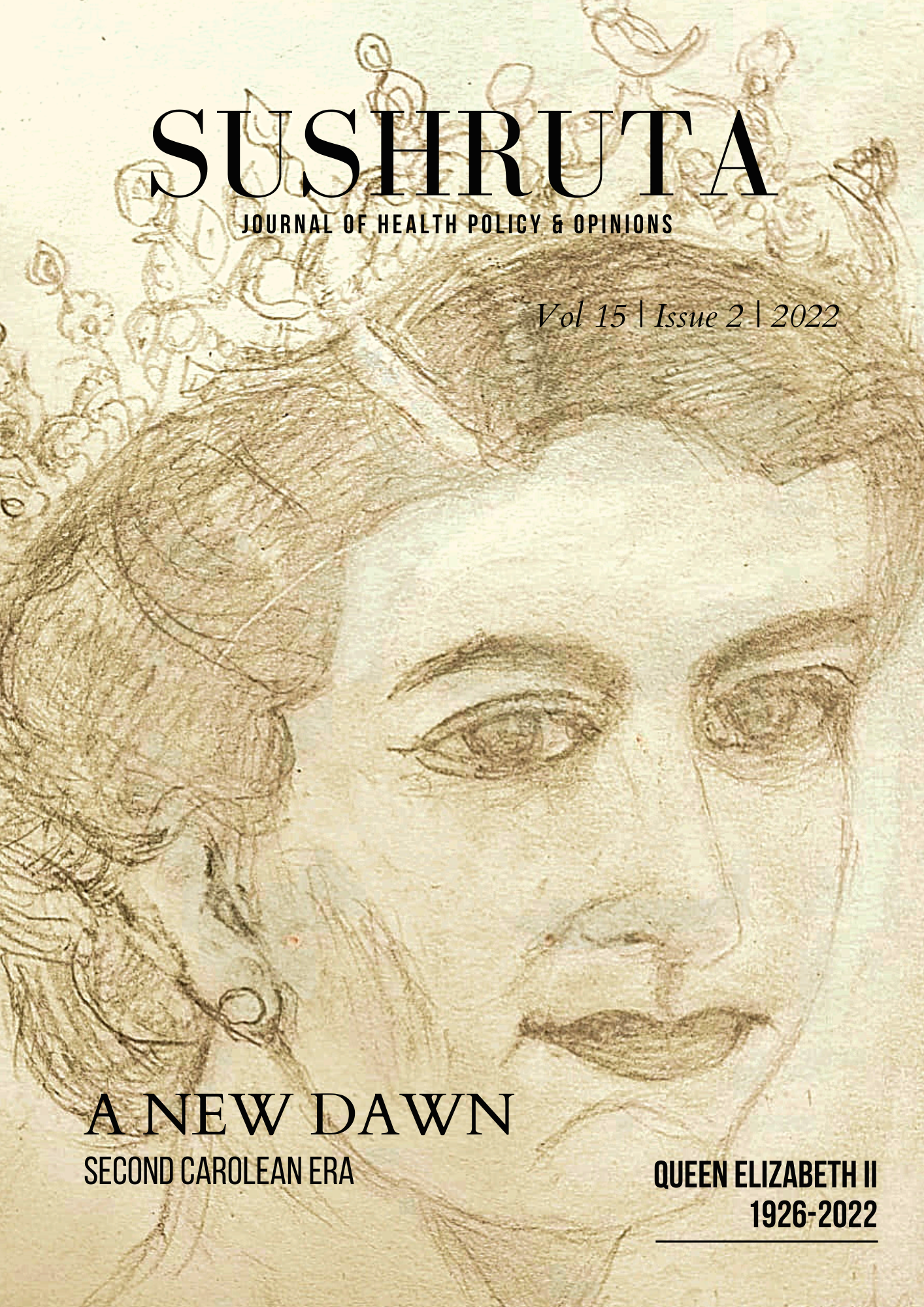 Published
February 14, 2023
Keywords
healthcare workforce

,

challenges

,

UK NHS
How to Cite
Chakravorty, I. (2023). The Final Straw. Sushruta Journal of Health Policy & Opinion, 15(2), 1-5. https://doi.org/10.38192/15.2.4
Copyright (c) 2023 Indranil Chakravorty
This work is licensed under a Creative Commons Attribution 4.0 International License.
Abstract
The straw that broke the camel's back came from a most unexpected source. It was the sudden removal of all access to safe drinking water in an acute medical unit in one of the largest hospitals in the country. This action left a 58 bedded unit with over 100 members of staff without access to a vital ingredient of health and wellbeing. In a system which has come through unpredictable, unreliable and inadequate access to personal protection equipment throughout the various surges of the COVID-19 pandemic, this was something that all the mandatory training in resilience should have given strength to pull through. But sadly, it seemed to be the final straw.
So, I was going to suggest a different strategy, one that included arranging rotations with international partners and of inducting colleagues from allied health professions to share responsibilities of patient care much more than they are able to do at present. Both of these moves will require an open mind, a long-range vision from our leaders and flexibility from our regulators. We need sustainable models where junior doctors and nurses come on planned rotations from countries such as the Commonwealth where education and training are aligned but return to their countries enriched with their experience. The BAPIO Training Academy has similar schemes in place and all the Medical Royal colleges are keen to populate their medical training initiatives with international partner institutions. There needs to be a recognition and celebration of the diversity of the workforce and the contribution of migrants. An acceptance by the people of how the war was won and the country was rebuilt by the blood, sweat and tears of migrants working shoulder to shoulder with their UK peers. This change in mindset has to come from the top. Many had hoped that the first UK Prime Minister of colour may bring that change in mindset. Unfortunately, this is not what appears as Rt Hon Rishi Sunak MP moving swiftly from the diversity of Diwali celebrations in Downing Street to pushing the boats back rhetoric. A change is needed. We, in the health service need to be the change (in mindset of equality, diversity and inclusion) that we wish to see. The final straw must not break the camel's back.