Policy
Why We Must Learn The Lessons Now: A call for a truly independent public inquiry by the UK Government: Consensus from BAPIO Think-tank Focus Group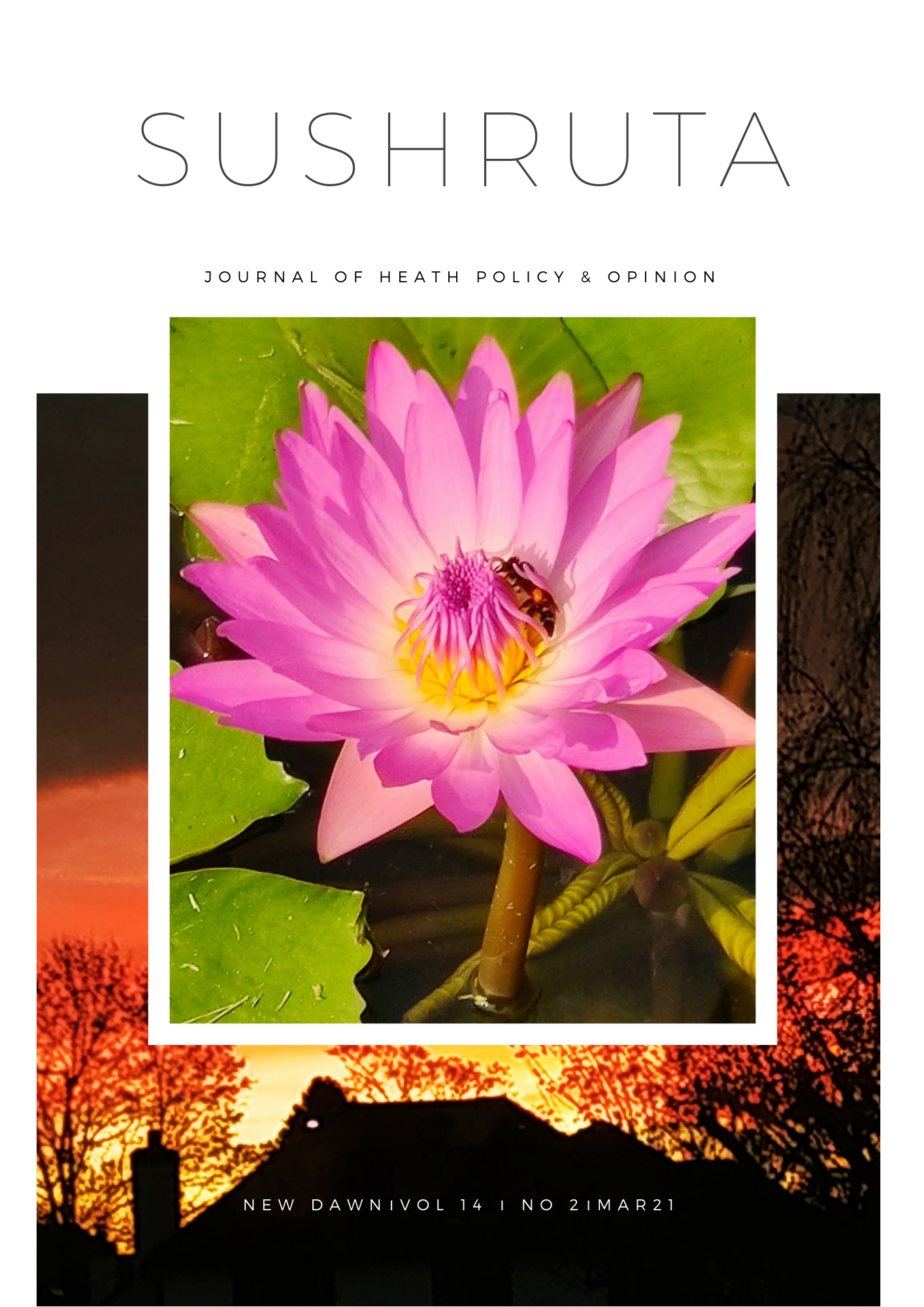 Published 2021-06-11
Keywords
COVID-19

,

Public Inquiry

,

Health inequalities
How to Cite
Chakravorty, I., Bamrah, J., Chand, K. ., & Mehta, R. (2021). Why We Must Learn The Lessons Now: A call for a truly independent public inquiry by the UK Government: Consensus from BAPIO Think-tank Focus Group. Sushruta Journal of Health Policy & Opinion, 14(2), 1–10. https://doi.org/10.38192/14.2.7
Abstract
The BAPIO Think-tank recommends that the Independent Inquiry establishes;
If the scientists did get the advice right (best practice at the time on protection, prevention of spread, detection of new cases, restriction of movement internal/external), and timely.
Whether the government adhered to its own mantra of 'following the science' of acting on scientific evidence
If the policy effectively assessed the risk to and protected key workers, how should this be conducted in the future?
If the government had formed 'a protective ring' for Care Homes and if the early policy of encouraging NHS Trusts to discharge patients without repeat testing, compromised the care of other residents and care, home workers,
If the disproportionate impact of COVID-19 on ethnic minorities and deprived communities was recognised in policy actions, so those at enhanced risk were appropriately prioritised if there was active engagement and co-designed provision of culturally appropriate timely information; if disinformation was tackled, and if there was an enhanced drive to vaccinate those at higher risk.
If there was recognition by the government of public health expert advice that a blanket national policy is ineffective. More local intelligence, engagement, and leadership should tackle the outbreaks seen in different regions.
If there was transparency and efficiency in the financial investment in tackling the pandemic - potential wastage and duplication from unusable PPE and the Nightingale hospitals), and the cost of private firms supplying testing, tracing and other equipment.
Urgently, the health–social care priorities for recovery; whether segregation of facilities, protected allocation of resources in dealing with non-Covid conditions,  how the NHS might continue to function optimally in the event of a third or subsequent waves
If there is action on pressures on the NHS workforce, the impact on their morale, wellbeing and actions that are required to manage these in the future.