Opinions
Perspective of an International Medical Graduate in the UK: Trials, Tribulations, Survival Tips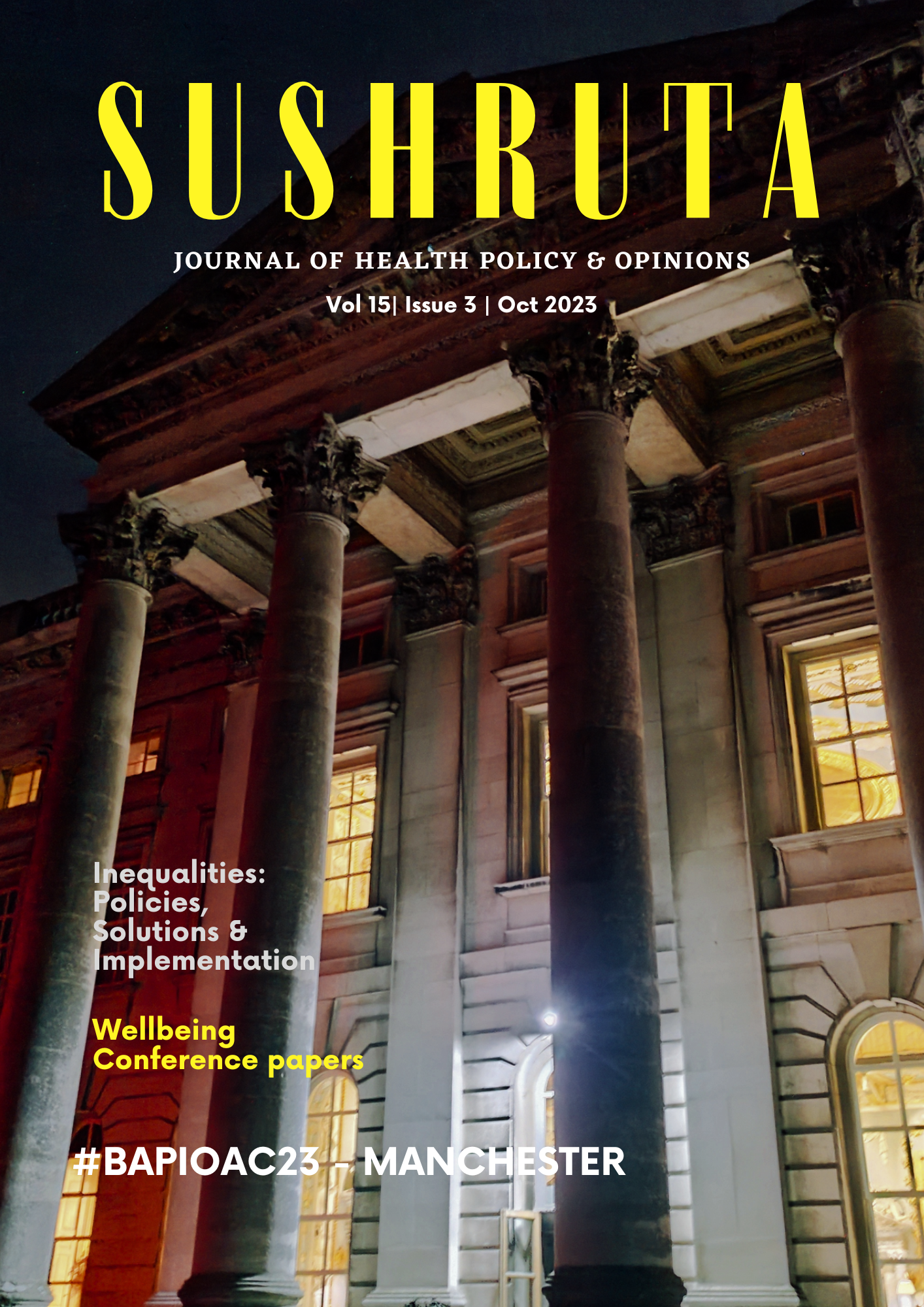 Published 2023-10-03
Keywords
IMG

,

UK NHS

,

medical education
How to Cite
Belal, S. (2023). Perspective of an International Medical Graduate in the UK: Trials, Tribulations, Survival Tips. Sushruta Journal of Health Policy & Opinion, 15(3). https://doi.org/10.38192/15.3.16
Copyright (c) 2023 Sara Belal
This work is licensed under a Creative Commons Attribution 4.0 International License.
Abstract
Creating better training programs, increasing funding for speciality training, taking complaints of bullying and harassment seriously, and providing a stable and supportive work environment are essential steps toward retaining the doctors who have long dreamed of serving in the NHS. By addressing these challenges and supporting IMGs, we can ensure that the NHS continues to provide high-quality care to patients while fostering a welcoming and equitable environment for all doctors, regardless of their country of origin.
References
Jager, A., Harris, M. & Terry, R. The challenges faced by early career international medical graduates in general practice and opportunities for supporting them: a rapid review. BJGP Open 7, BJGPO.2023.0012, doi:10.3399/bjgpo.2023.0012 (2023).
Chatziioannidis, I., Bascialla, F. G., Chatzivalsama, P., Vouzas, F. & Mitsiakos, G. Prevalence, causes and mental health impact of workplace bullying in the Neonatal Intensive Care Unit environment. BMJ Open 8, e018766, doi:10.1136/bmjopen-2017-018766 (2018).
Quine, L. Workplace bullying in junior doctors: questionnaire survey. Bmj 324, 878-879, doi:10.1136/bmj.324.7342.878 (2002).
Bhatti, N., O'Keeffe, C. & Whiteman, J. Programmes to support international medical graduate doctors. BMJ : British Medical Journal 348, g3352, doi:10.1136/bmj.g3352 (2014).
Ong, Y. L., Trafford, P., Paice, E. & Jackson, N. Investing in learning and training refugee doctors. Clin Teach 7, 131-135, doi:10.1111/j.1743-498X.2010.00366.x (2010).
Rimmer, A. Nearly two thirds of doctors have anxiety or depression, BMA survey finds. BMJ 372, n22, doi:10.1136/bmj.n22 (2021).